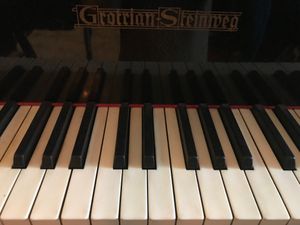 Latest News
  I'm currently working on my first album and am actively involved in the open mic community in Vancouver as well as performing some small gigs. 
I'm trying something a little unconventional. I'll be uploading tracks in various forms of development over the next few months for you to hear some of the creation process as it is for me. Some tracks will be as raw as voice memos recorded while my kids are around and life is happening as I work on music. Others may be home recorded or studio recorded.
Also check out  the videos below the playlist with more of my songs.
If you have any questions or comments please feel free to message me! 
0:00/3:42

0:00/3:02

0:00/2:00

0:00/2:22

0:00/3:29

0:00/3:04

0:00/3:02

0:00/1:48

0:00/3:04

0:00/2:52

0:00/3:53
For more MUSIC click at the top of the page on the MUSIC tab.